UDI ARROW RC BRUSHLESS LARGE RACING BOAT - UDI U005
UDI ARROW RC BRUSHLESS LARGE RACING BOAT - UDI U005
Rip through water at speeds up to 50+Kmph!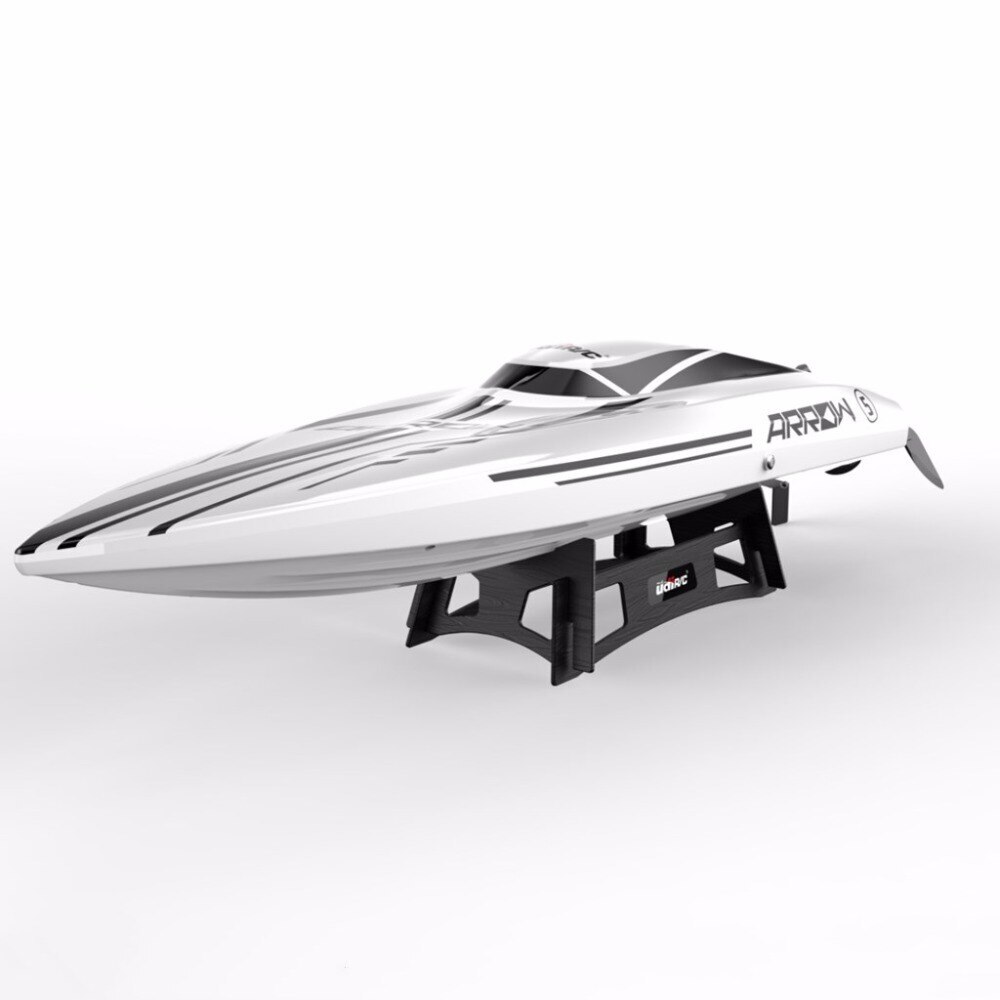 This UDI U005 is a large remote control racing boat is an absolute beast. RC Boat is capable of speeds up to 50km/h with its powerful water cooled brushless motor. Radio Control Boat is equipped with a 2.4GHz remote controler, it has superior range up to 150 meteres over standard FM versions. It has an ingenious design that allows for the boat to revert back to upright position by applying the throttle during accidental flips. Supplied with a rechargeable lithium battery providing up to 8 minutes of play time. Measures 63 x 17 x 11cm. Remote controller requires 4 x AA batteries.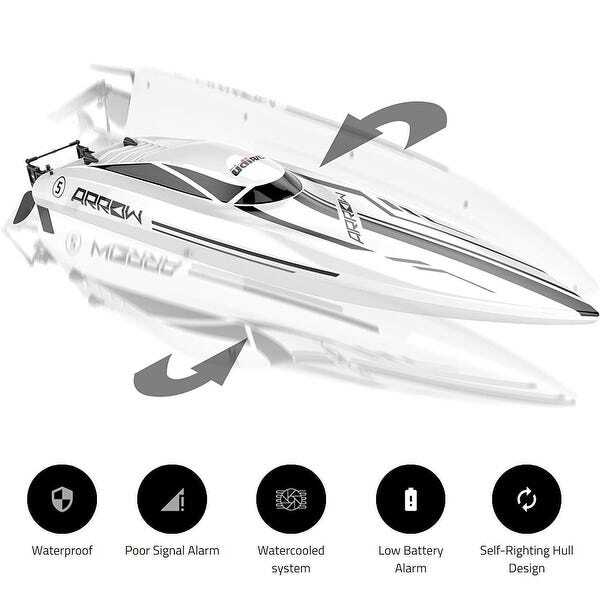 Features:
full-scale forward/backward

left/right rudder

special anti-tilt function

low battery alarm

speed up to 50+kph

motor water cooling system 

built-in navigation rudder

turning radius 2.5m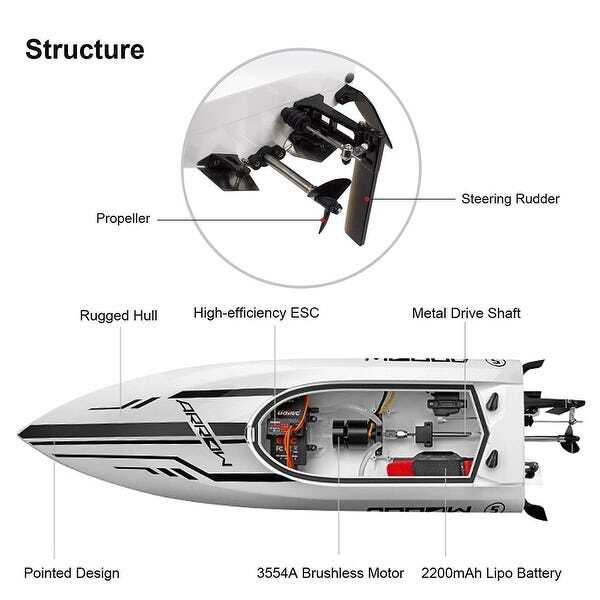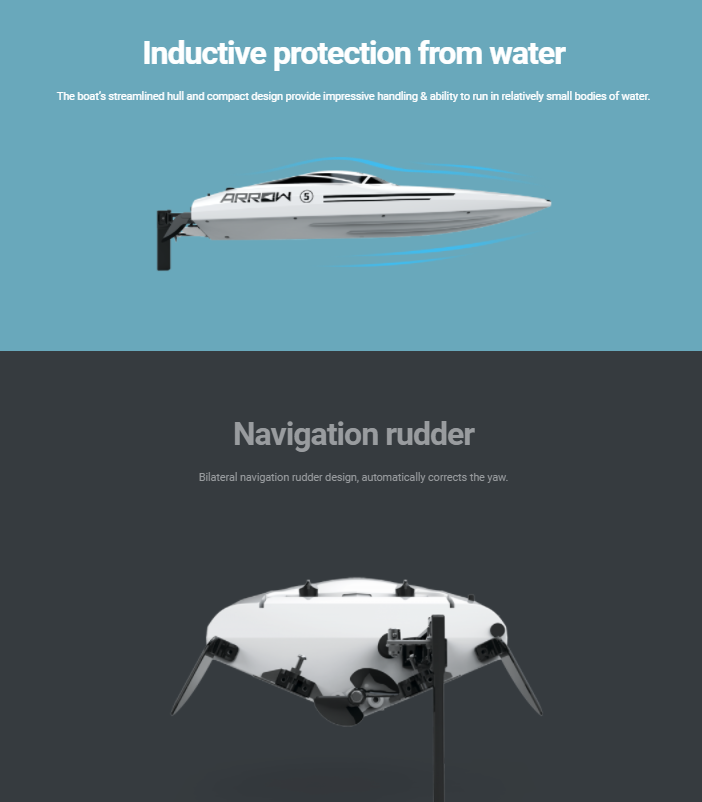 Specifications:
Brand name : UDI

Item Name: U005 RC Racing Boat

Color: White

Battery of remote control: 4 * 1.5AA

Battery of the boat : 11.1V  2200mAh 

Playing time: 8 mins

Charge time: 150 mins

Control distance: 150m

Speed: 50+km/h

Product size: 63 x 17 x 11cm




Carton size: 71 x 36 x 41cm




Total weight (without packing): 1.22kg
Package includes:
1 x 2.4G transmitter
1 x Tail propeller
1 x 11.1v Lithium battery for boat HXT 3.5mm plug
1 x Wall charger voltage: 5V Rated power: 2.1W
1 x Balance charger
1 x Screwdriver
2 x Brackets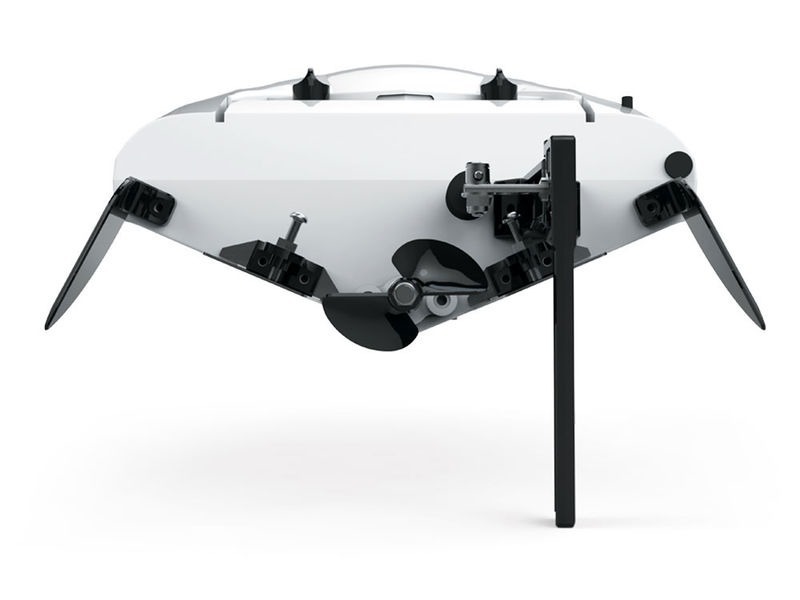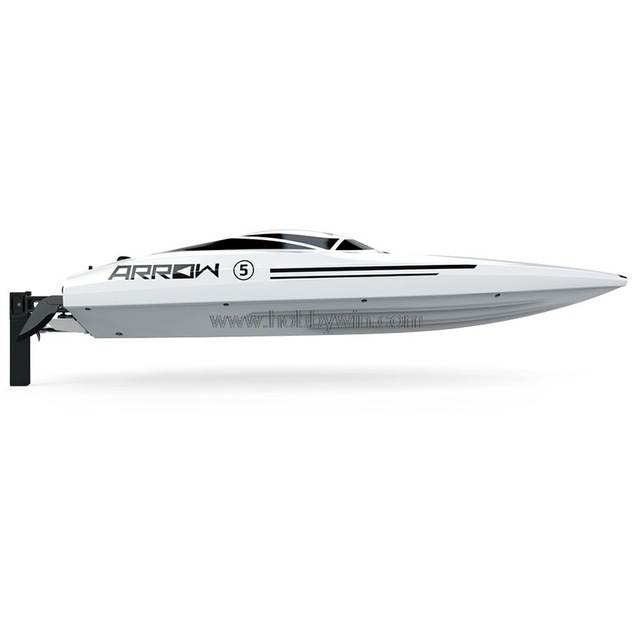 Remote Control Boat Care and Maintenance:
- Ensure that the RC Hull covers are properly installed.
- RC Boat hull is primarily designed for forward movement. Reverse function is seldomly used and typically only used to get out of embankments. Prolonged use will cause for the Boat to submerge like a submarine due to hull design and take on water.
- RC Boat has a natural bouyancy. Should the Rc Boat experience reduced bouyancy, please inspect inside the RC Boat hull.
- Afer use, ensure to remove excess water from the RC Boats hull and Pat dry with a dry cloth. Leave the cover off to air dry.
- Once dry, use water displacement spray to lubricate to prevent oxidisation or corrosion.
- RC Boats are not recommended for use in salt water.
Ensure that RC Boat Hull Hatch is properly secured when in use. Failure to do so will allow water to enter hull which may damage the RC's electronics.
Improper usage of the RC Boat will void factory warranty.
Note: The price shown in the video is not in Australian dollars
UDI