HSP 1/10 Viper 2WD Electric Brushless Off Road RTR RC Stadium Truck
HSP 1/10 Viper 2WD Electric Brushless Off Road RTR RC Stadium Truck
Introducing the new HSP 1/10 RC Viper BL Brushless 2WD electric stadium truck. This is a great entry level Off Road RC Stadium Truck to get anyone started in the exciting hobby of RC hobbies and it ticks all the boxes and comes with everything you need (except 8 AA batteries for the remote).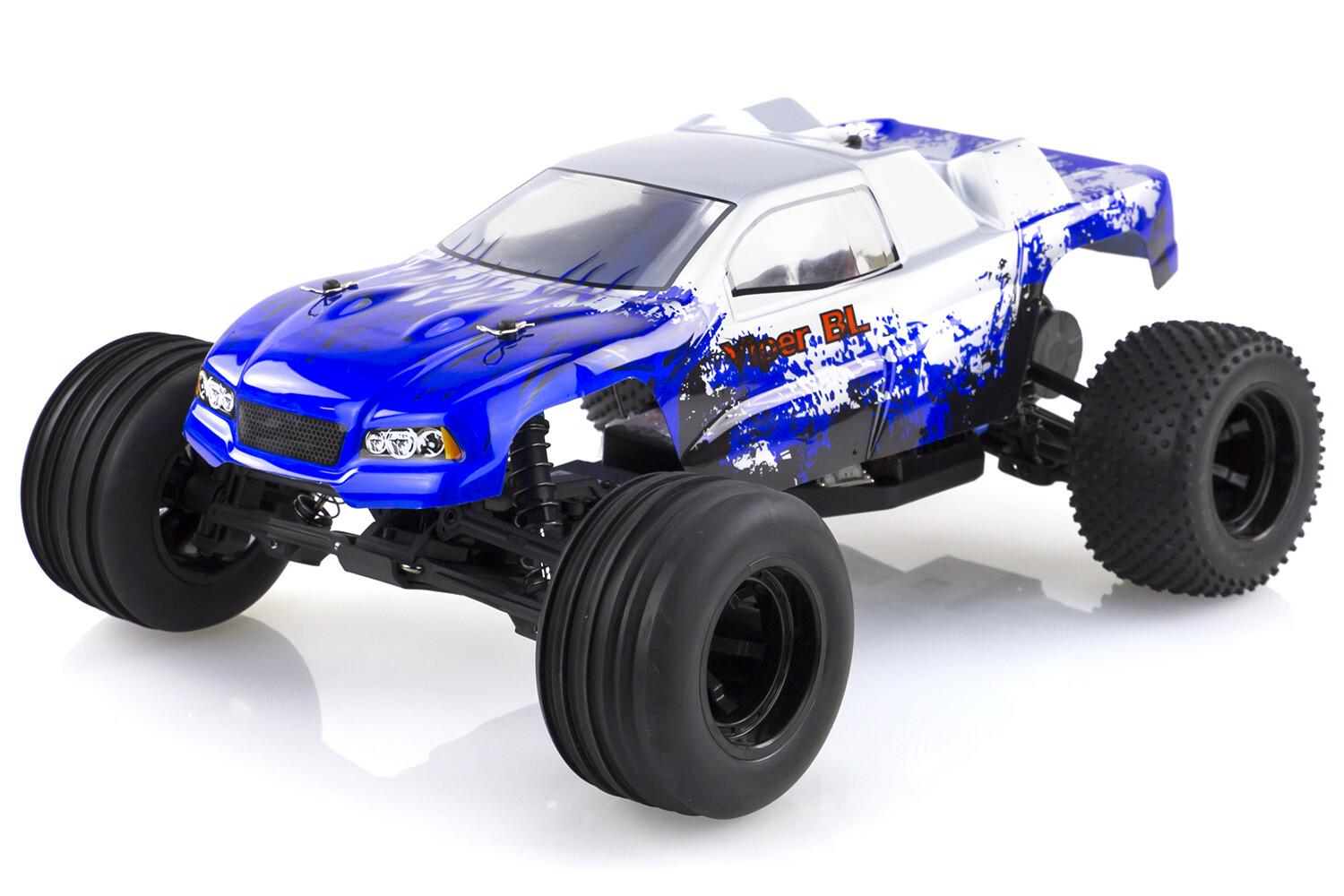 HSP has gone all out on this 1/10 2WD RC Stadium Truck, with it's durable 2WD chassis, powerful 3300Kv brushless motor, 3500mAh 7.4v LiPo Battery and included's a G.T. Power B3 LiPo Charger that charges the included battery in just over 2 hours! Not only that, you can even enjoy this RC Stadium Truck provides on even rainy days as this beast is now 100% waterproof.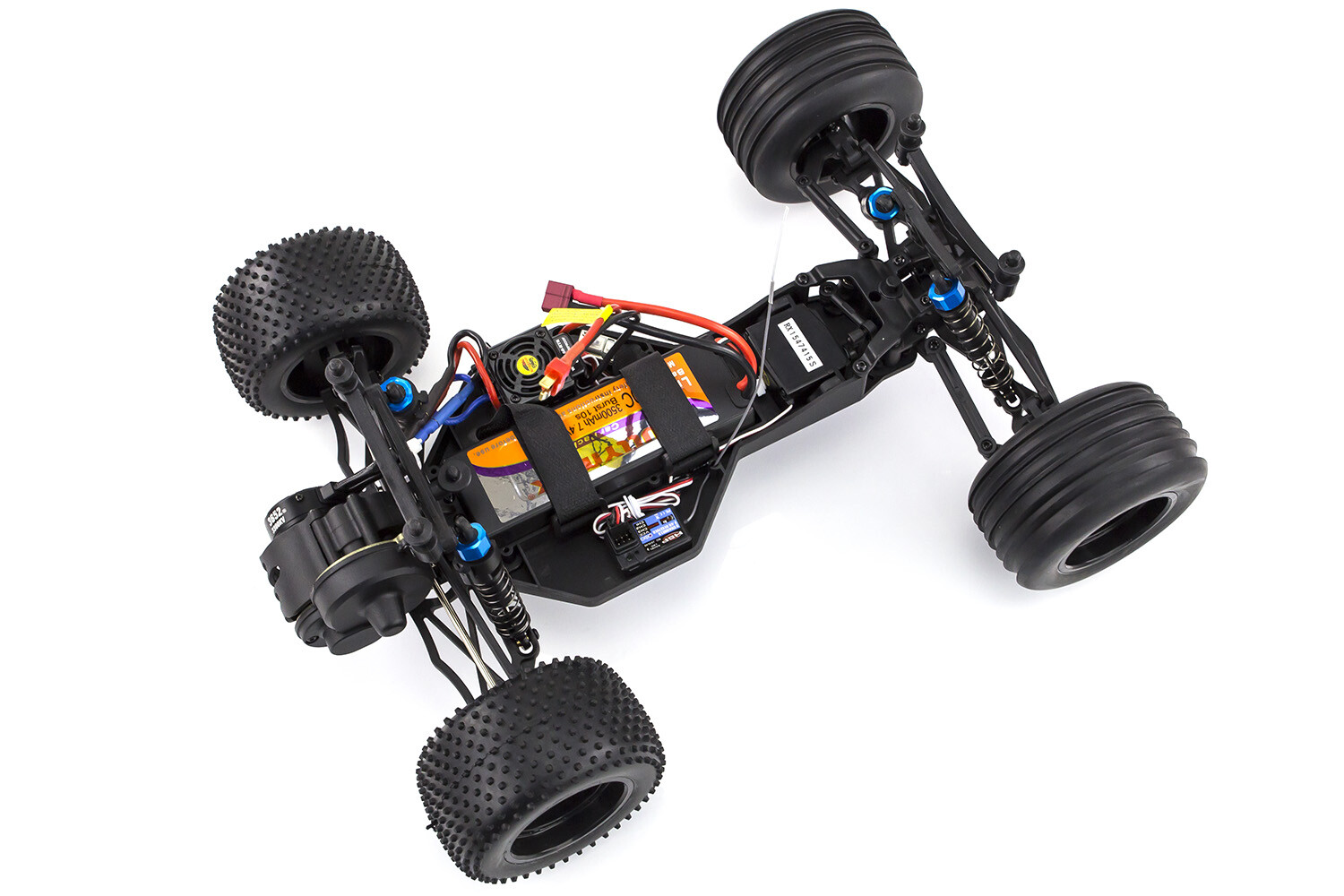 To power this Stadium Truck through dirt, grass, mud, water, and anything else you can throw at it is the waterproof Hobbywing Brushless ESC and powerful 3653 (540 Size) 3300Kv brushless motor! Whether you're just starting off in the hobby or simply wanting to expand your RC range the HSP 1/10 Viper BL is the ultimate package. Techno Hobbies stocks most standard and upgrade HSP parts for all HSP cars we stock.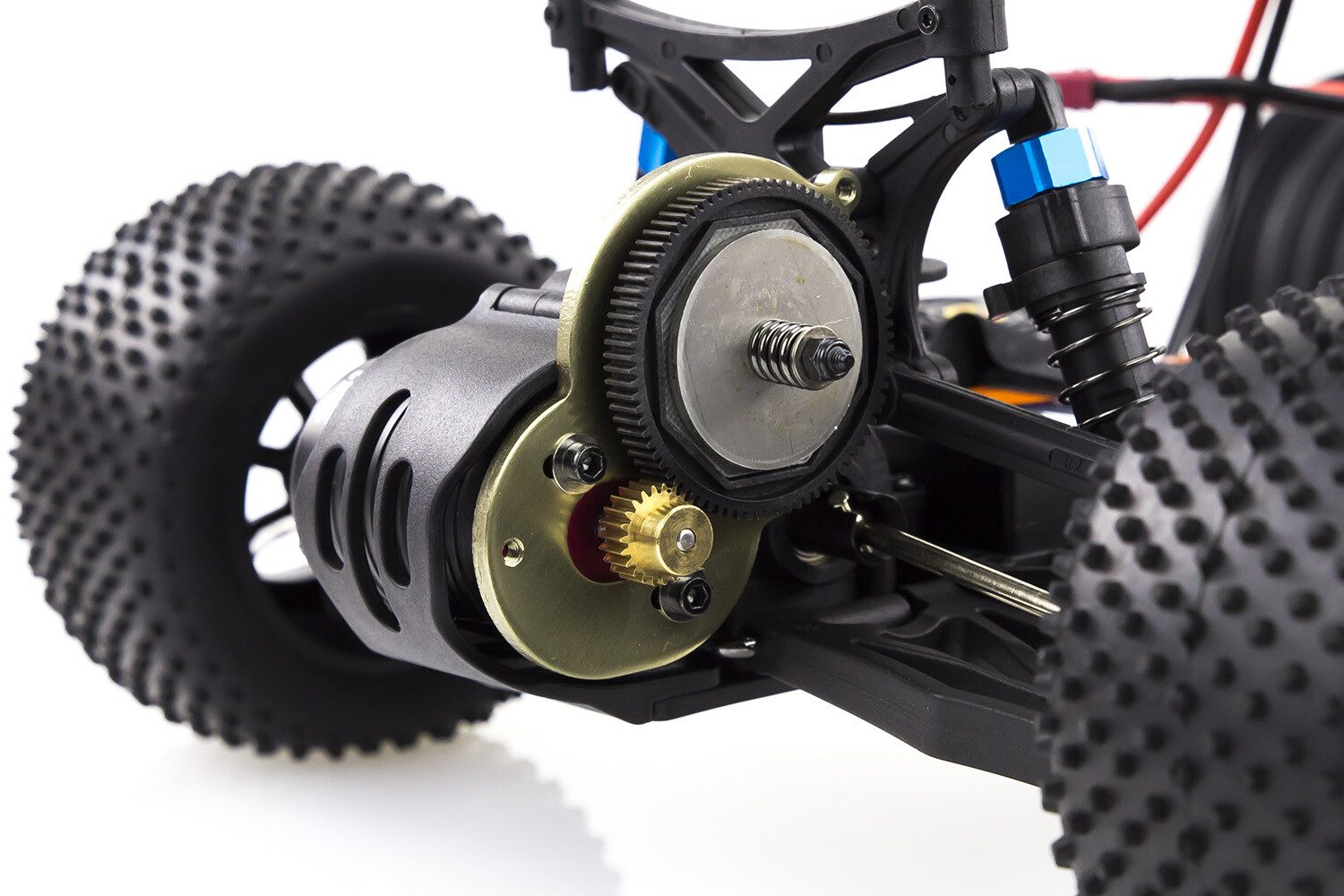 Features 
100% Waterproof
540 3300Kv Brushless Motor
60A Programmable Waterproof ESC
2.4Ghz Radio w/ Inbuilt Fail Safe
Steel Differential Gears
Steel Drive Shafts
Oil Filled Shocks
Full Set of Ball Bearings
Large 3500mAH 7.4v LiPo Rechargeable Battery
G.T Power B3 1.5A Fast LiPo Charger
All Standard & Optional Parts Available
Grippy Tyres
The front tyres have grooves that dig into loose terrains like dirt and sand. The rear tyres have many knobs that tear up most terrains but best suited to dirt and gravel.
---
Slipper Clutch
HSP have installed an adjustable slipper clutch to protect the drive-train from the impacts of jumps, wheelies and everyday bashing!
---
Engineered Suspension System
The HSP Viper has four oil-filled that you can adjust to suit your driving style and terrain. HSP have spent a long time perfecting the suspension geometry so ensure you're the fastest on the track!
---
G.T. Power B3 Fast/Balance LiPo Charger
Quick charge times! Less  waiting for your batteries to charge and more using them with the 2.3 hour charge time. You always want to charge a LiPo battery with a quality charger like the B3 to ensure a long lifetime for your battery and provide peace of mind while charging your batteries.
Drive With Confidence
The FlySky GT2 has a super long range of ~300 meters and comes with a built-in programmable fail-safe which means if it loses connection the vehicle will just roll to a stop.
Genuine Parts Support
Techno Hobbies stocks most replacement parts for this model to ensure you get back up and running in no time!
Specifications
Length: 400mm (15.74")
Width: 300mm (11.81")
Height: 165mm (6.49") 
Weight: 1697g (3.74Lbs) (Including battery)
Wheel Base: 282mm (11.1")
Ground Clearance: 36mm (1.41")
Drivetrain: 2WD
Required items (not included)
Colours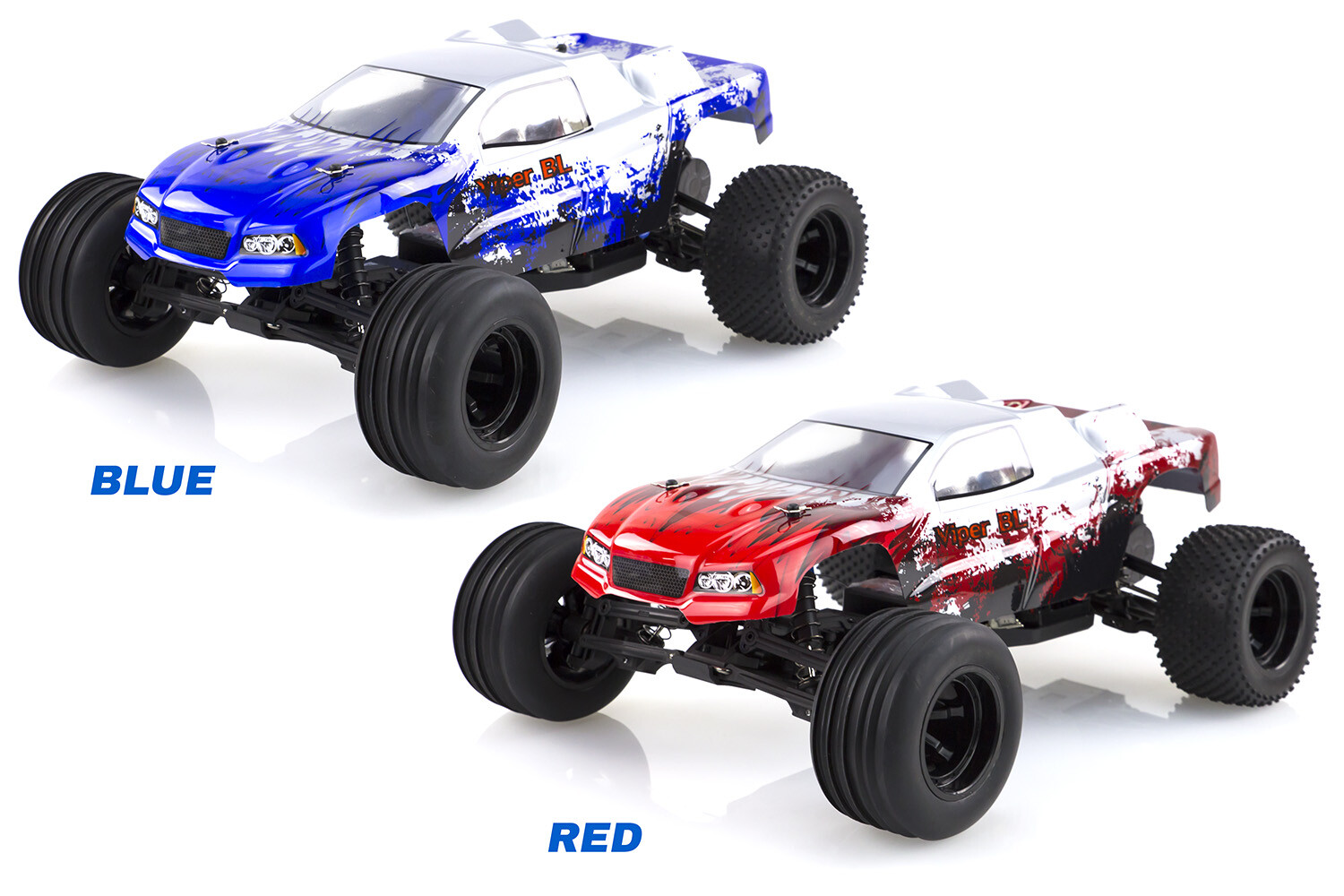 Specifications
Car
Max LiPo Power:
3S (11.1v)
Size (Scale):
1/10
Skill Level:
Intermediate
Power Source:
Electric Brushless Max Speed 55Km/h
Chassis Type:
Stadium Truck
On/Off Road:
Off Road
Drivetrain:
2WD
Factory specs
Battery:
2S (7.4v)
Battery connector:
Deans
Front shock oil:
32.5w
Rear shock oil:
32.5w
Wheel hex size:
12mm