HSP 1/10 Lion Electric 4WD Off Road RTR Brushless Monster Truck
HSP 1/10 Lion Electric 4WD Off Road RTR Brushless Monster Truck-Pro

Description
Our latest HSP Lion Monster Truck is a fully upgraded version with metal gears to run on 3s 11.1v LiPo battery (can be purchased seperately) in addition to the standard suplied 2S 7.4V battery for durability.  Also included in our ready to run (RTR) version is a G.T. Power B3 1.5A fast Balance charger that charges the included LiPo battery in just over 2 hours!
It is also equipped with a powerful Brushless 3300KV motor comlimented by a Brushless 60A ESC to conqueror any terrain you desire to venture out! 
This is one of the fastest HSP 1/10 RC electric Brushless Trucks built to date, capable of reaching a speed of 60 Km/h or more straight out of the box when a 3S 11.1v battery is used!  Test your skills with this fast 4WD version as HSP has gone all out on this 1/10 RC Monster Truck with it's durable 4WD chassis, powerful 3300Kv brushless motor, 3500mAh - 7.4v LiPo Battery.  The new Lion Monster Truck is Water Resistant and therefore, you can drive it any weather!
3300KV Brushless Motor

These days when you want speed, brushless is the only way. Inside this RC vehicle is a pre-installed 3300KV 540 sized brushless motor that can unleash a huge amount of power for high top speeds and is more efficient for longer run times.  
Tough Steel Gears

Never strip gears easily again! These 0.6 Mod gears are perfectly matched up and have a protective guard that goes around them to keep the stones and gravel out.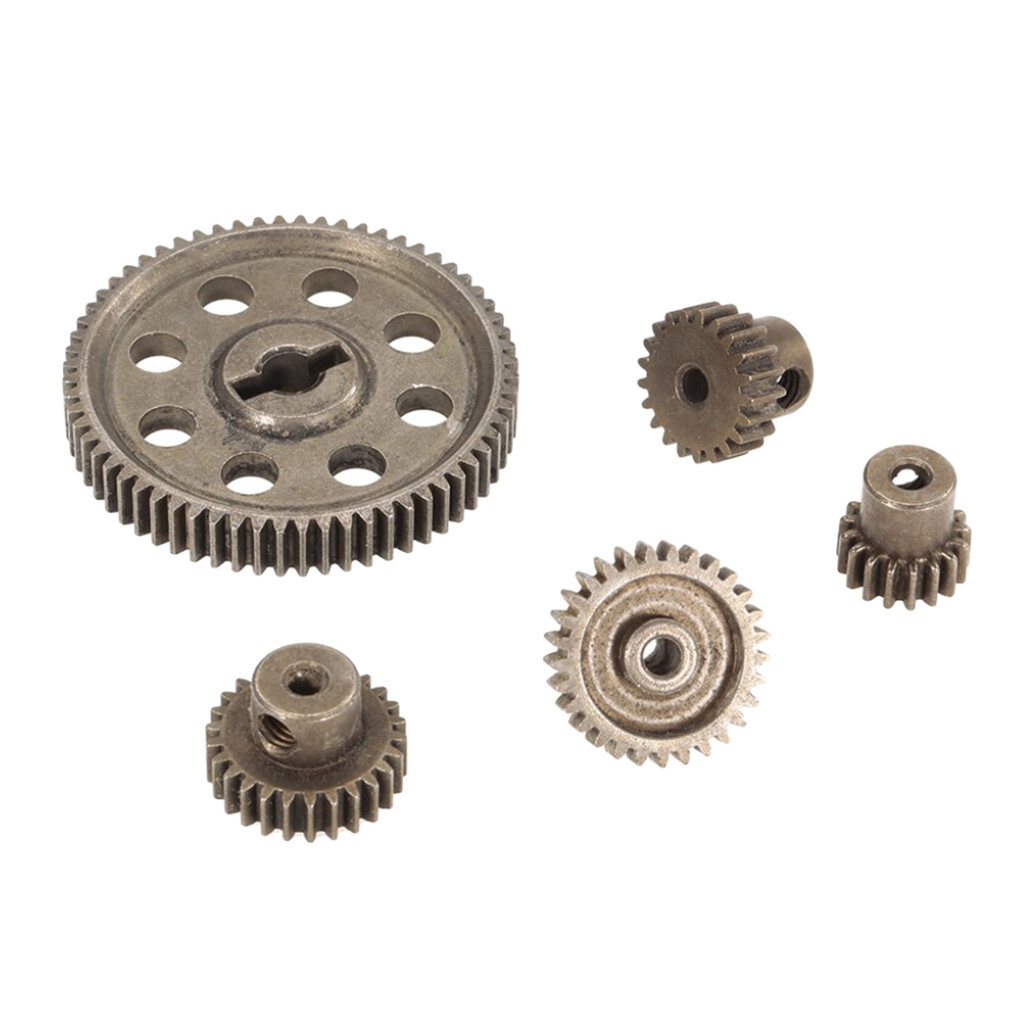 Dual Progressive Aluminium Suspension System
Equipped with Oil filled Dual Shock absorbers and coil springs for each wheel, with metal drive gears for extra durability.
Features
3300Kv Brushless Motor
60A Programmable Waterproof ESC
4Ghz Radio w/ Inbuilt Fail Safe
Steel Differential Gears
Steel Drive Shafts
Oil Filled Shocks
Wheelie Bar
Full Set of Ball Bearings
Large 3500mAH 7.4v LiPo Rechargeable Battery
T. Power B3 1.5A LiPo Charger
All Standard & Optional Parts Available
Specifications

Length: 480mm (18.89")
Length: 420mm (16.53")
Width: 255mm (10.03")
Height: 200mm (7.87") 
Weight: 1770g
Wheel Base: 275mm (10.82")
Ground Clearance: 40mm (1.57")
Drivetrain: 4WD
  Required Items (Not Included)
Colours: Flame Red (Red-Orange/Black as shown below) or Shades of Blue/Black