ARRMA 1/7 FIRETEAM 6S BLX Speed Assault RTR 4WD Off Road Vehicle
ARRMA 1/7 FIRETEAM 6S BLX Speed Assault RTR 4WD Buggy
All New Military Style 4WD High Speed RC Assault Buggy built with ARRMA Toughness - 6S BLX 
Once again this all new Arrma which has been built on the proven 1/7th scale 4WD-6S BLX platform FIRETEAM ready to run (RTR) Speed Assault Vehicle is the first ARRMA vehicle of it's kind.   Built with an extra-long wheelbase and wide track for dynamic handling, exhilarating performance plus rugged and realistic military styling that reflects the unstoppable toughness of the chassis beneath. It is also the ARRMA's first Off-Road All Weather Vehicle to include mechanical handbrake which is designed to conquer any terrain and conditions whether it is snow/mud/gravel/sand or road.  
There is no doubt the FIRETEAM 4WD Speed Assault Vehicle has no equal.  Featured with a multi-panel body from the factory; finished in Matte Black or White camouflage color schemes, this is one of the most attractive RC Assault vehicles ever produced!  A full roll cage adds to the military-style looks and toughness. The detailed interior carries a four-man FIRETEAM crew. It all rides on a special wheels and tyres featuring multi-terrain dBoots FIRETEAM tyres for high traction and smooth travel over rough off-road tracks.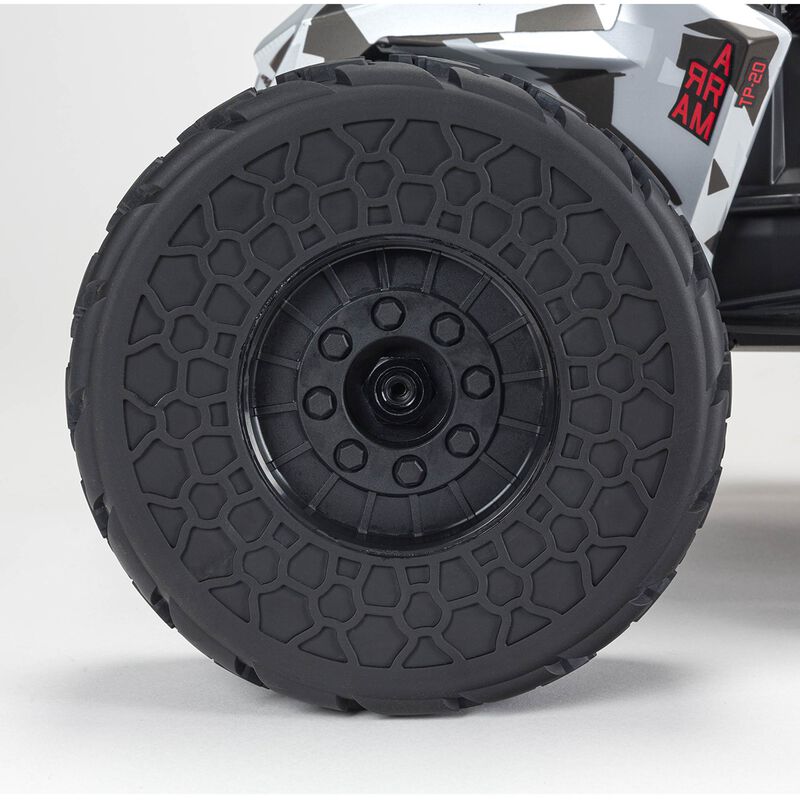 A factory-installed Spektrum 6S brushless power system enables the FIRETEAM 4WD Speed Assault Vehicle to perform huge jumps at 60+ mph speeds over brutal terrain. The extra-long wheelbase and wide-track suspension, along with adjustable, aluminum-bodied, oil-filled shocks, keep you confidently in control.
From the bumpers and skid plates to the heavy-duty metal drivetrain, the characteristically rugged ARRMA design lets you fearlessly tackle almost any obstacle blocking the FIRETEAM crew from its mission.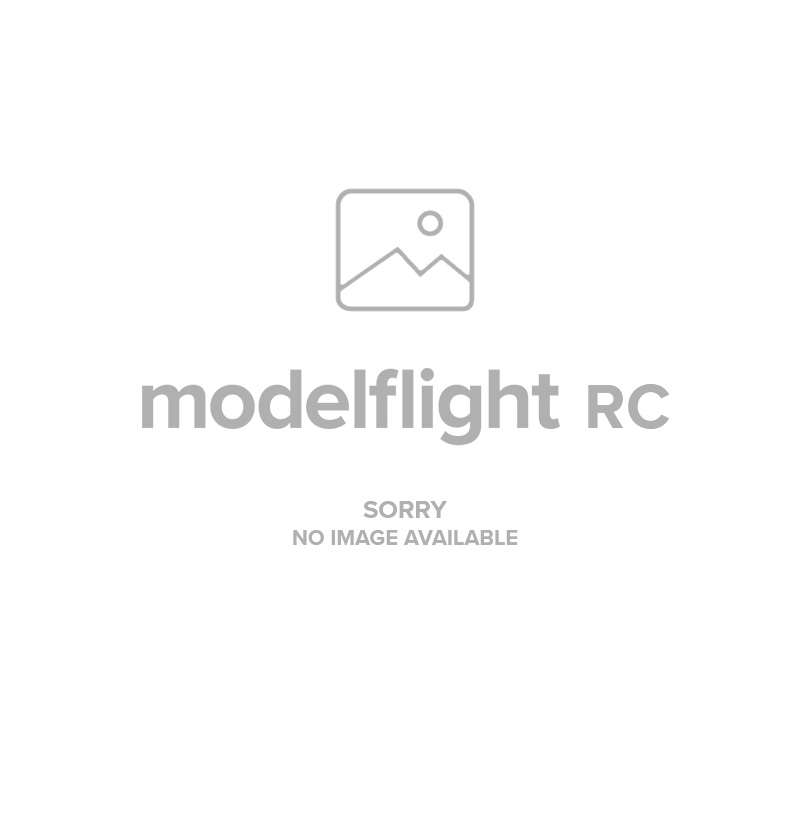 The ultra-capable FIRETEAM 4WD Speed Assault Vehicle may well be the most impressively tough vehicle yet in the ARRMA 6S BLX lineup. Assembled, finished, and complete with high-quality Spektrum radio and power systems, it requires only your choice of LiPo battery and charger before speeding its crew to the rescue!


Designed Fast, Designed Tough
The FIRETEAM 4WD Speed Assault Vehicle features an anodized aluminum chassis with strong composite side guards, an EXB-compatible front top plate, and center body support and tower to tower brace for maximum durability. The heavy-duty drivetrain includes a center diff with strong aluminum case, plus all-metal diff outdrives and gearbox internals. Durable steel driveshafts are used throughout.
Adjustable Oil-Filled Shocks
The adjustable, aluminum-bodied, oil-filled shocks are mounted on black-anodized front and rear shock towers. They keep the multi-terrain dBoots FIRETEAM tires firmly planted for high traction and smooth travel over rough off-road tracks.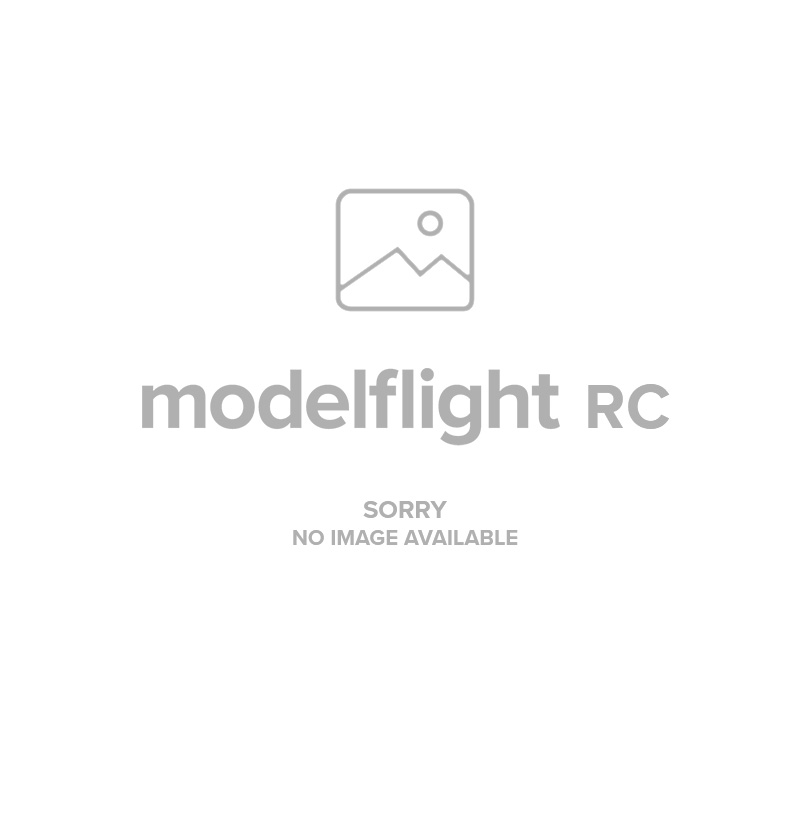 Crash-Absorbing Bumpers
Rugged chassis components, including a rear bumper with crash-absorbing spring design, contribute to unstoppable bashing performance. The front bumper and front and rear skid plates also help you fearlessly tackle almost anything that stands in the way of the FIRETEAM 4WD Speed Assault Vehicle crew!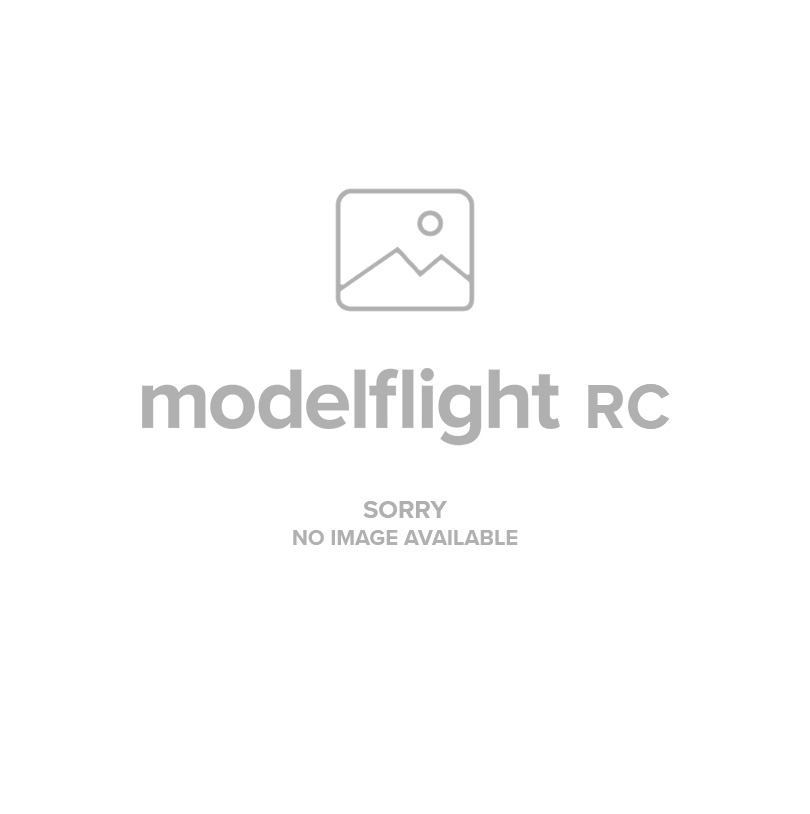 Military-Inspired Wheels & Tyres
Mounted on a military-inspired wheel and featuring an airless tyre styled sidewall, the multi-terrain dBoots FIRETEAM tires feature a vented design with a tough off-road tread pattern. Super-durable wheel hubs provide increased strength.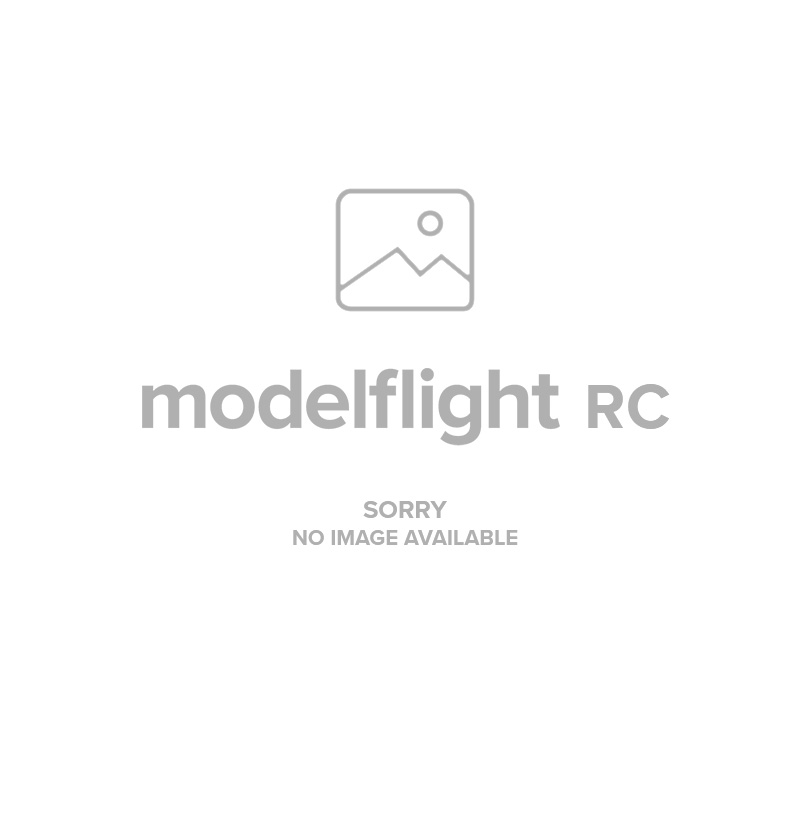 Unique Roll Cage and Matte Finished Military Style Camo Bodies
To the proven speed and handling of the 6S BLX, the FIRETEAM 4WD Speed Assault Vehicle adds unique military styling and the toughness of a full roll cage. Its body panels arrive factory-finished in a matte black or white camouflage color scheme with decals. The detailed interior comes complete with a four-member crew of FIRETEAM figures.
Spektrum Slt3 2.4Ghz 3-Channel Transmitter
The included Spektrum SLT3 transmitter is ergonomically designed for fatigue-free bashing and has a foam wheel for precise fingertip control. New bashers can set the throttle limits at 50% or 75% until ready to use the full speed potential. A thumb switch operates the vehicle's mechanical handbrake, allowing the FIRETEAM 4WD Speed Assault Vehicle to perform handbrake turns, drifts, and evasive maneuvers.
Spektrum Sr315 3-Channel Dual Protocol Receiver
Compatible with SLT and DSMR protocols, the included Spektrum SR315 3-channel receiver offers outstanding range and fast response rate. It's also Smart telemetry compatible (in DSMR mode and using the Spektrum Dashboard app).
Spektrum Steering And Brake Servos 
For dependable steering control, the FIRETEAM 4WD Speed Assault Vehicle includes a Spektrum S652 metal-gear digital servo capable of 265 oz-in of torque. The handbrake module is powered by a Spektrum S650 nylon gear servo rated at a maximum 99 oz-in of torque. Both servos are waterproof and factory-installed.
The mechanical handbrake, operated from the supplied Spektrum SLT3 transmitter's third-channel thumb switch, adds an extra dimension to the FIRETEAM driving experience. It's a first for an ARRMA off-road vehicle and allows the vehicle to perform evasive maneuvers and initiate drifts and handbrake turns.
Spektrum Firma 150A Smart Esc Spektrum 
The included and installed Spektrum Firma 150A ESC handles 4S/6S LiPo power and uses IC5 connectors (also compatible with EC5 connectors) 
Spektrum Firma 2050Kv Brushless Motor 
Installed on an easy-access sliding mount for quick removal, the included Spektrum Firma 2050Kv brushless motor features an ARRMA heatsink, cooling fan, and Safe D pinion gears.
New Features

Military-styled, multi-panel body in matte black or matte white camo designs
Fully detailed interior featuring four FIRETEAM crew figures
Full body roll cage integrated with the chassis roll hoop, bumpers, and chassis side structures
Handbrake module operated by the Spektrum SLT3 radio's third channel
Realistic bumpers, skid plates, and side steps
Black anodized aluminum shocks, motor mount, and steering parts
Multi-terrain dBoots FIRETEAM tires featuring a military-inspired wheel and airless design tyres
Aluminum-cased, oil-filled center differential
Proven 6S BLX Features
Ready-to-Run
60+ MPH (100 km/h) speeds achievable in optimum conditions using a 6S LiPo battery and the include optional speed pinion gear
EXB front brace compatible top plate
Center body support and brace for maximum durability
Durable steel driveshafts throughout
Heavy-duty drivetrain
Never-loose red aluminum servo saver
Anodized aluminum chassis plate
Anodized aluminum front and rear shock towers
Spektrum SLT3 3-channel 2.4GHz radio and SR315 dual protocol receiver
Safe-D pinion and front and rear input cups
Large volume waterproof receiver box
Spektrum Firma 150A Smart waterproof 4S/6S ESC
Spektrum Firma 4074 2050Kv brushless motor
Never-pop ball ends
4-Bolt center diff removal
Easy-access sliding motor mount for quick motor removal
Durable wheel hubs for increased strength
Hub nut O-rings
Detailed decals
IC5 connectors (EC5 compatible)
Spektrum S652 steel-geared waterproof digital servo offering 265 oz-in of torque @ 7.4V
Heavy-duty suspension arms
Rubber shielded bearings
All-metal drivetrain
Steel spur gear
Adjustable steel turnbuckles
ARRMA motor heatsink and fan
2-year limited warranty (see manual for details)
Contents
(1) ARRMA 1/7 FIRETEAM 6S BLX 4WD Speed Assault Vehicle RTR
(1) Spektrum Firma 150A Smart Waterproof* ESC
(1) Spektrum Firma 4074 2050Kv Brushless Motor
(1) Spektrum 2.4GHz SLT3 3-Channel Transmitter
(1) Spektrum SR315 3-Channel Dual Protocol Receiver
(1) Spektrum SPMS652 Waterproof* Metal-Geared Digital Servo
(1) Handbrake Module with SPMS650 Waterproof* Brake Servo
(1) Product Manual
Requires
(2) 2S or (2) 3S LiPo Batteries with EC5 or IC5 connector
(1) Compatible Battery Charger
(4) AA batteries for Transmitter