Tornado 4WD 1: 10 Monster Truck with - Twin Motor High speed Off Road Monster Truck
Tornado 4WD 1: 10 Scale large Monster Truck with - Twin Motors for High speed Off Road Monster Truck experience!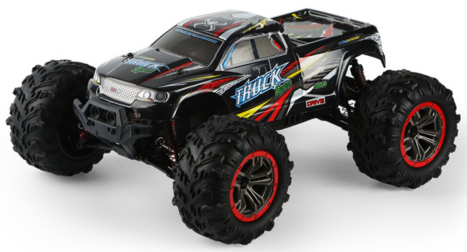 This is a super fast All Terrain Water Resistant 4 Wheel Drive Monster Truck capable of reaching speeds up to 46 Km/h.  It also has Fast/Slow switch to cater for beginners until they get used to the speed.  
Very fast equipped with Twin Motors (2 x 390 motor) matched with a 60A Electronic Speed controller and is capable of reaching speeds up to 46kmh. The steering is equipped with digital proportion control for accurate and precise steering. Also equipped with 4WD and four wheel independent suspension for stable driving plus handling to overcome all types of terrain.  
Wider wheel base for stability with fully enclosed chassis design for durability and protection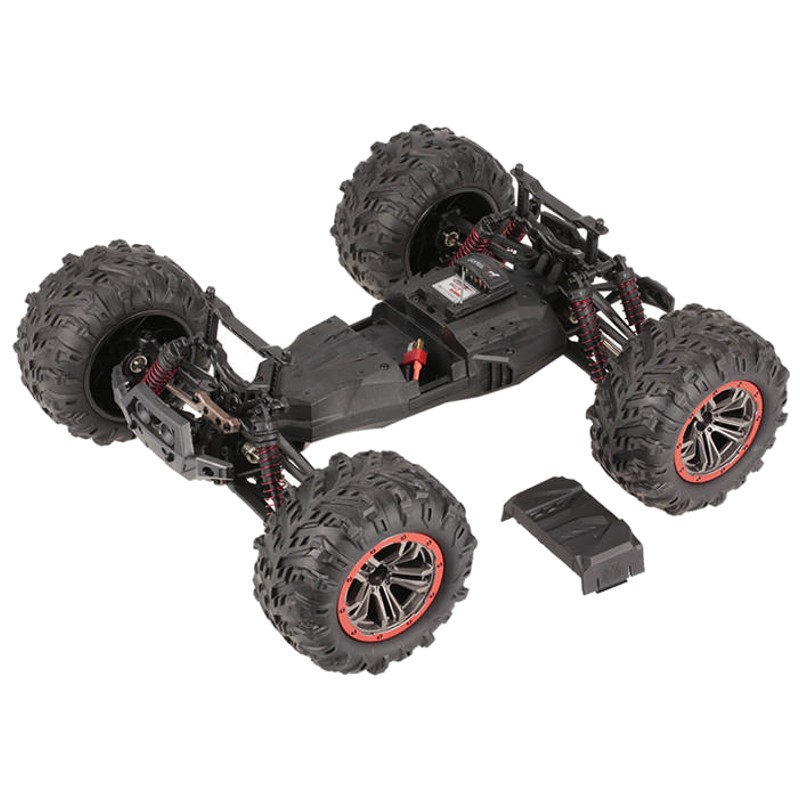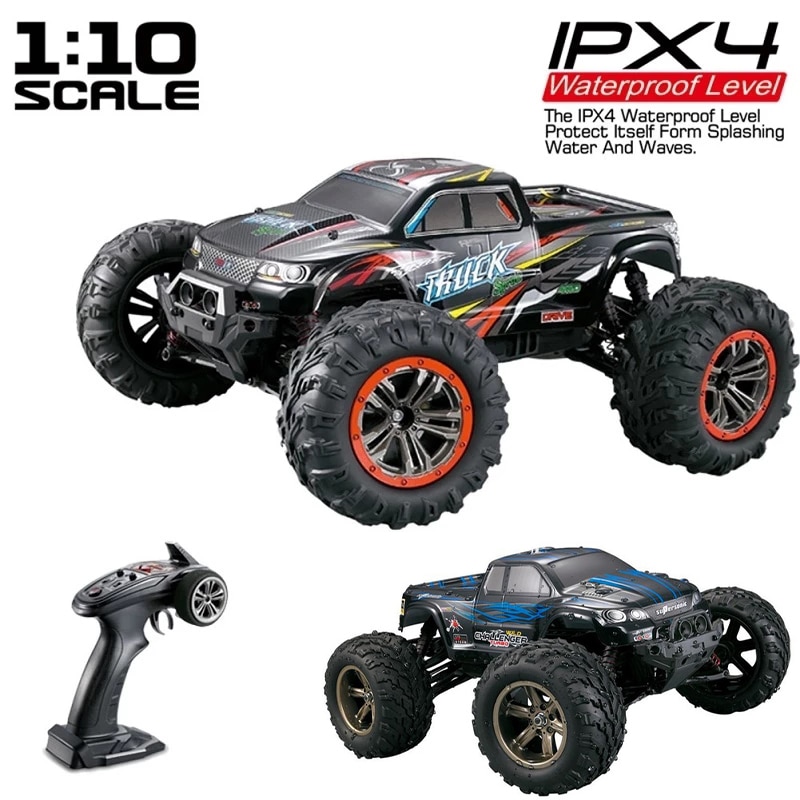 Specifications:
Motor Type: Dual (Twin) Brushed Motors 
ESC Class: 60A 
Battery: 7.4v, 1600Mah
Band: 2.4G HZ
Radio Range: ≥ 100m
Radio Type: DIGITAL PROPORTIONAL
Run Time: APPROX. 10 -15minutes depending on the speed
Charge Time: APPROX. 1-1/2 hours
DIFF: GEARS/PINIONS
Radio Battery: 3 x 1.5V AA
Protection:

1) Overcharge Protection (on charger)
2) Overheat Protection (On ESC/Receiver)

Material: HARDWARE/PLASTIC/ELECTRONIC
Product Size: 34.5×30.5×16.5 CM (L×W×H)
Box Size: 38×32×20.5 CM
Charger: Included
Speed: 46 KM/H
Length: 342mm (12.4")
Width: 304mm (11.96")
Height: 165mm (6.49") 
Weight: 1530g
Wheel Base: 225mm (8.85")
Ground Clearance: 46mm (1.81")
Drivetrain: 4WD
Box contents:

1 x RC car
1 x Remote control
1 x Rechargeable Li-Po battery 
1 x Battery charger
Note: Spare parts and additional batteries can be purchased from Techno Hobbies.

Popular in the USA and now available in Australia from Techno Hobbies!
Colours are selected randomly depending on the availability